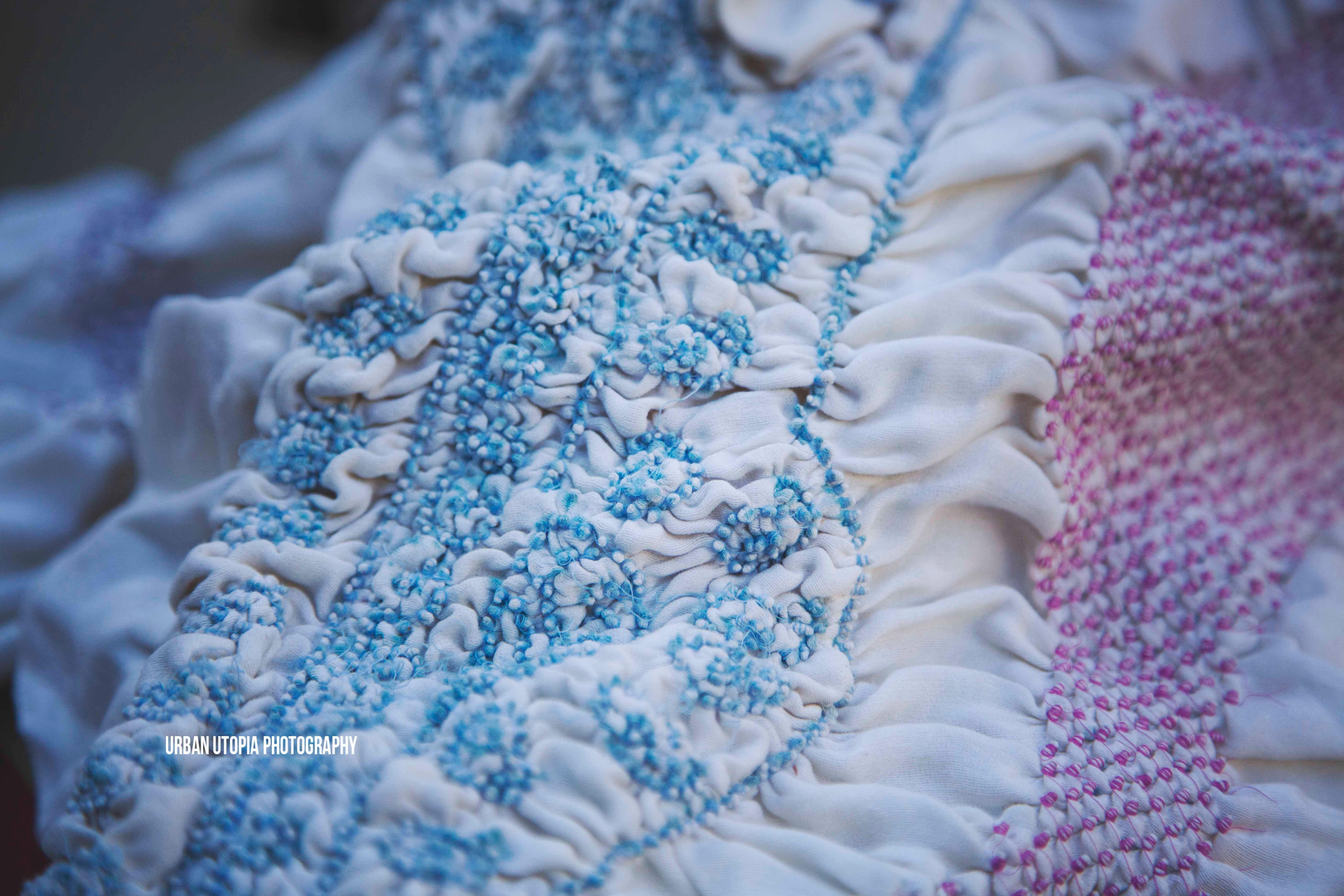 With all the amazing handicrafts and artisans Katrina, Dana, and Noreen met on their trip through Bhuj and the Kutch of Gujarat, it was hard to pick a favorite as our product of the month. However, all of us could agree that the bandhani tie dye was incredible to watch in person.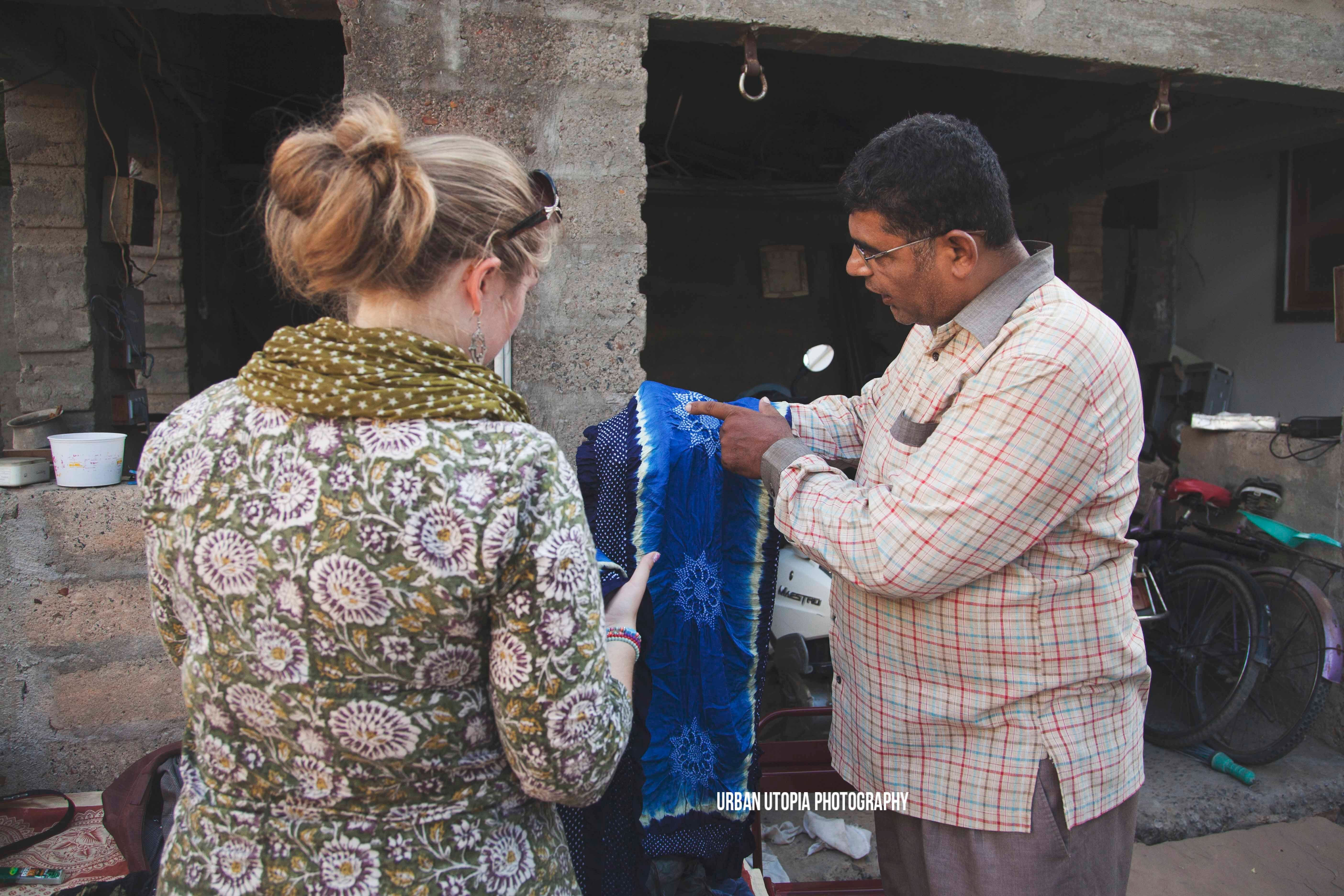 The art of bandhani, which means "to bind" or "to tie" in Sanskrit, can be traced back at least 5,000 years to the Indus Valley Civilization. Throughout the years the process is still incredibly time consuming, and still done by hand. First, the fabric is selected and a design thought out. While the artist could make an outline, the master artisans create all the knots by hand and freestyle the design. The fabric is typically folded in half, and the design is created using the smallest knots to create tiny circles on the fabric. Once the design is completed in the knots, the fabric is then dip-dyed. Occasionally the fabric is dyed, then the knots added in order to double dye the fabric with the lighter color coming through. After the fabric dries, the knots are then pulled out to reveal the design. Depending on the intricacies of the design, the process can take up to a week to tie the knots for dyeing and another week for the dyeing and drying depending on the number of colors used. Traditionally, the process uses all natural dyes for the fabrics. It is not until the process is completed and the knots pulled out of the fabric that the artist is able to verify if their design has been transferred correctly from their mind to the finished product.
On our trip we met the master artisan, Alimohamed. He works primarily in silks, so he uses synthetic dyes as they do not leak from the fabric. The silks he dyes come from master weavers in Bangalore. He works primarily in the bandhari method, but has also experimented with stick dyeing to create some different textures and lines in the silks. We have a small, exclusive collection in the shop. And each piece is one of a kind! Photos by Dana of Urban Utopia Photography.