We're pleased to introduce a new line of fabulous handmade candles, pottery, soapstone, soaps, spices and more! In 2010 Life Association launched the Dalit Goods brand to raise awareness of the Dalits' plight and also fund their charity work across India. The idea for Dalit Goods came about as a result of a trip to India by Life Associations director Simon Hawthorne. Whilst there he began to notice a large number of smashed clay pots around the slum areas of Mumbai. These clay pots turned out to be drinking pots which for thousands of years the Dalit people have often been forced to drink from and then smash on the ground as a sign of their supposed untouchability. By smashing the single use pottery cups, those in other castes would not "dirty" themselves by accidently using the same vessels. It is this powerful symbol of oppression that inspired Simon to launch the Dalit branded products in order to provide income for the artisans and funding for their charities.
Those same clay cups became the inspiration for their line of candles! The clay is sourced in Calcutta and transported to Mumbai where a community of potters processes the clay by foot in pits as traditionally done for hundreds of years. The pots are then thrown by hand before being fired in a brick furnace which uses recycled fabrics as its heat source. The all natural beeswax candles are then poured into the cups three times in order to remove cracks and air bubbles. The candles (and other products created by Dalit Goods Co.) are then packaged in biodegradable cardboard and coconut string in order to reduce waste in all aspects of the lifespan of the products. Not only can you recycle or mulch the packaging, but the clay pots themselves can be reused in a multitude of ways, and are biodegradable!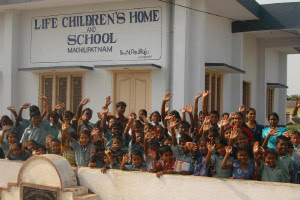 You can learn more about their charitable work here. You can learn more about their company and their product line here. If you have requests of items you'd like us to carry, please let us know! And welcome Dalit Goods Co. to the Sankara Family!