Our collaboration with the amazing artisans at Sunshine Project is producing some amazing new styles! Not only do we have your your favorite tops in all new colorways, but we've also expanded our size range. We now carry sizes XS to XXXL. We have also added three new top styles, two skirts, and lounge pants to our collection! As always, our clothes are made from ethically sourced fabrics, and are mostly organic cotton.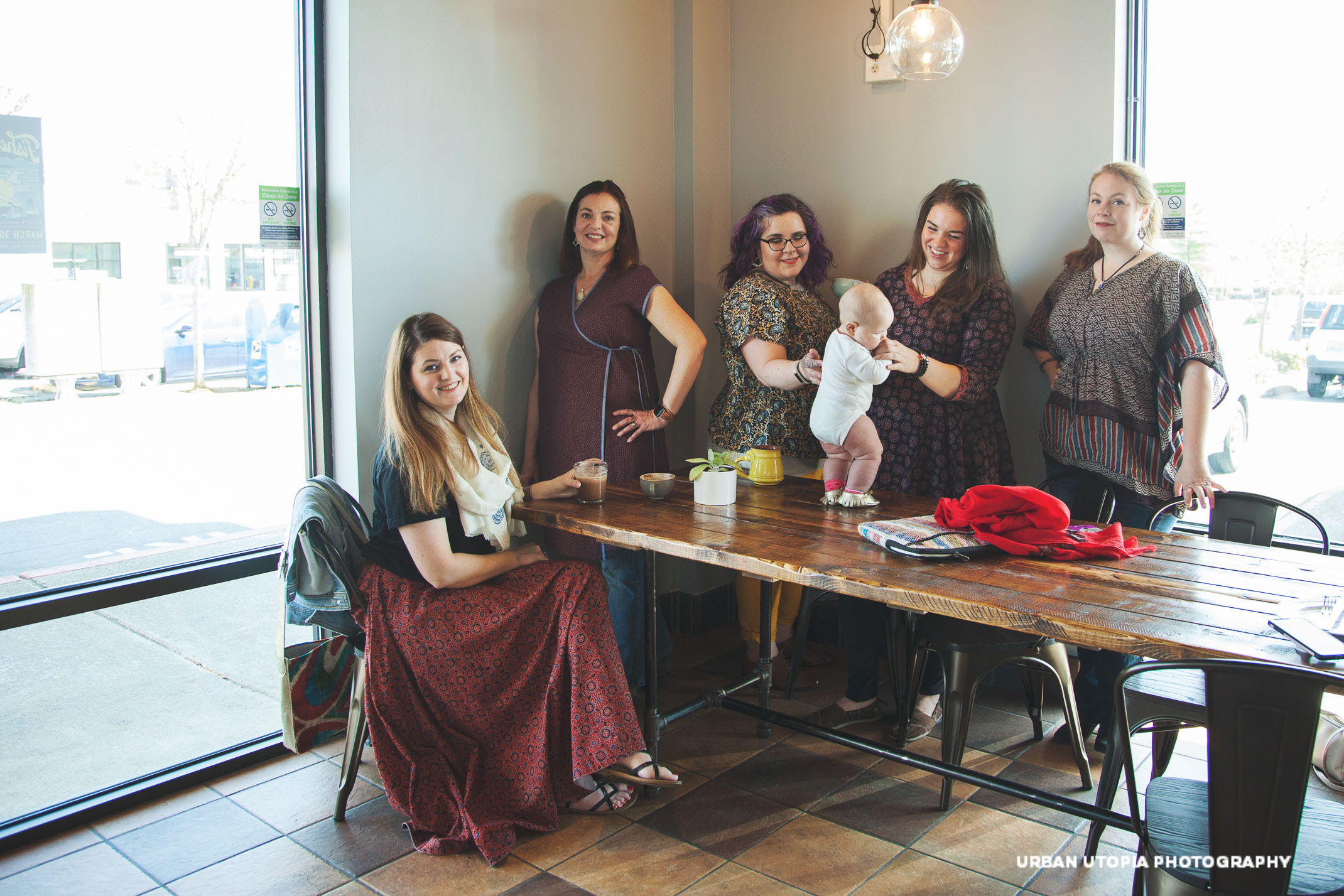 We pride ourselves on designing pieces that will easily fit into any wardrobe. Above, Laura wears our new Godet inset top on the left, and our new midi flare skirt in the middle. Meghan wears our new maxi skirt in the photo on the right with Rachel in our angarkha wrap, Laura in the button back, and Andrea in the godet top. We have styles that will suit all ages and sizes, and the cool cottons are amazing in the summer heat! All of our clothes are also machine washable! Though we do recommend air drying as the embroidery and cotton like a gentle dry.
You can find all our clothing in the shop in Bothell, or you can find many of the pieces on our new online shop here! You can find an exclusive discount code below too! You can also message us if something catches your eye as we ship worldwide.
All photos by Dana of Urban Utopia Photography.