We are in love with our line of pottery from Bhaktapur! While we have often carried small pieces of pottery from Bhaktapur, including incense burners, figurines, wall plaques, etc., it took some searching to find the right mugs and bowls to bring into the shop. But we're glad we kept looking, as we are madly in love with our new collection of elephant mugs, bowls, and our ongoing relationships with the artists.
Bhaktapur is one of the three cities of the Kathmandu Valley, and is world renowned for its pottery production. However, after the earthquake in 2015, it took time for the kilns to be rebuilt as the first priority was rebuilding their homes. But, luckily for both us and the artists, they are back to producing beautiful pieces! The clay comes fromlocal sites, many of which are family secrets. The clay is mixed and formed by hand, by wheel, and by mold. The best pieces are made on the wheel as it creates a longer lasting and more even piece. Once formed, the pottery is left to dry in the sun. The steps vary depending on the style of pottery, but after the initial drying, the pieces are fired in the kilns. If they are receiving another color, such as the black, they are dipped in the glaze, dried, and fired again. The colorful pottery we now stock in the shop is glazed and triple fired to make them food safe. While they won't explode in the dishwasher or microwave, we do recommend handwashing.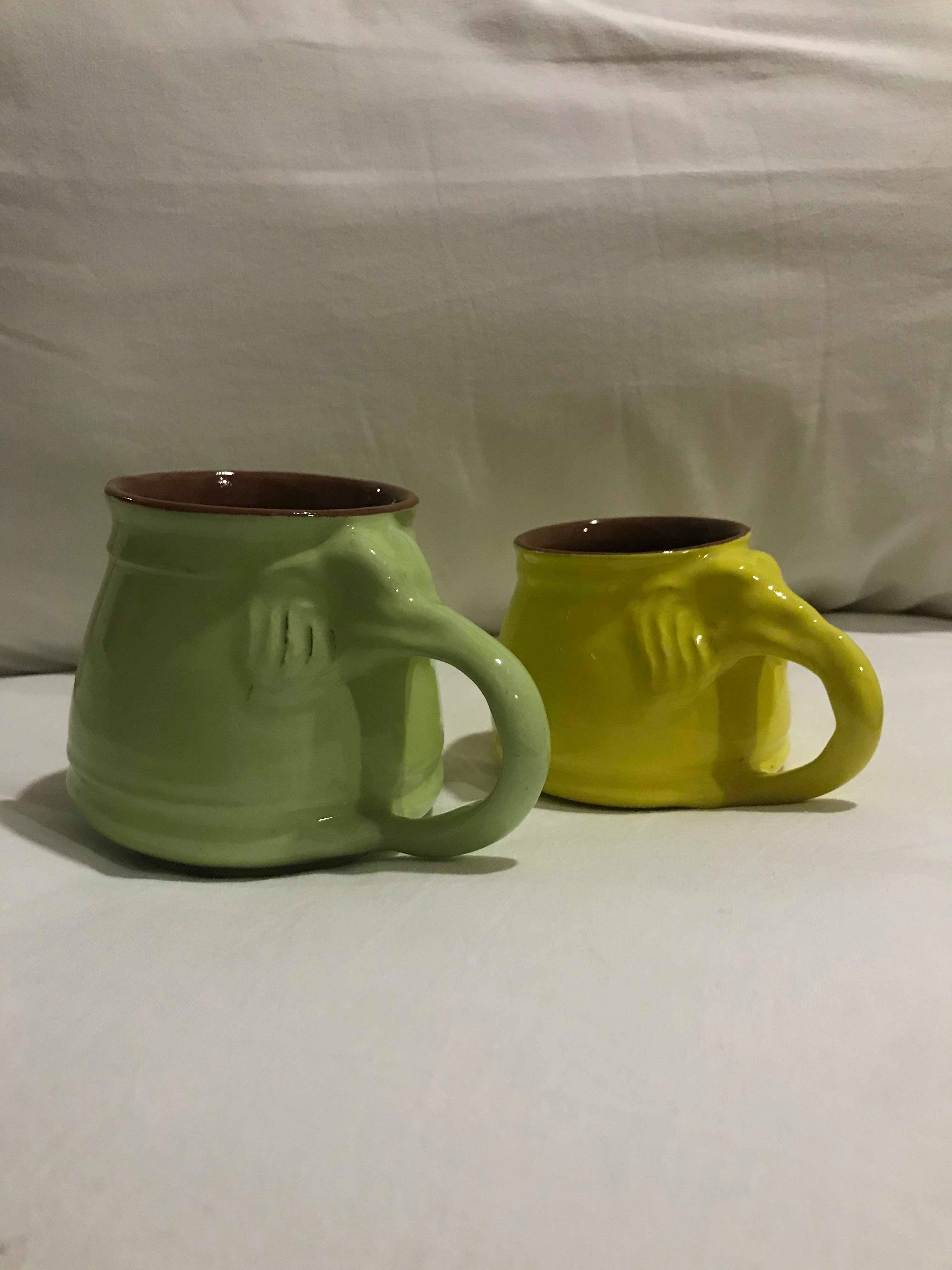 We have a small range of Bhaktapur Pottery in the shop! We carry two sizes of elephant handled mugs, tea mugs, small bowls, incense dishes, and windchimes in the colorful glaze. We also have a selection of small animal figurines, wall decor, and incense burners in the traditional terra cotta pottery as well. We hope to expand our line in the future as we work with the artists to develop their range of products! Photos by Dana of Urban Utopia Photography, Katrina, Francesca, and Sarah W.